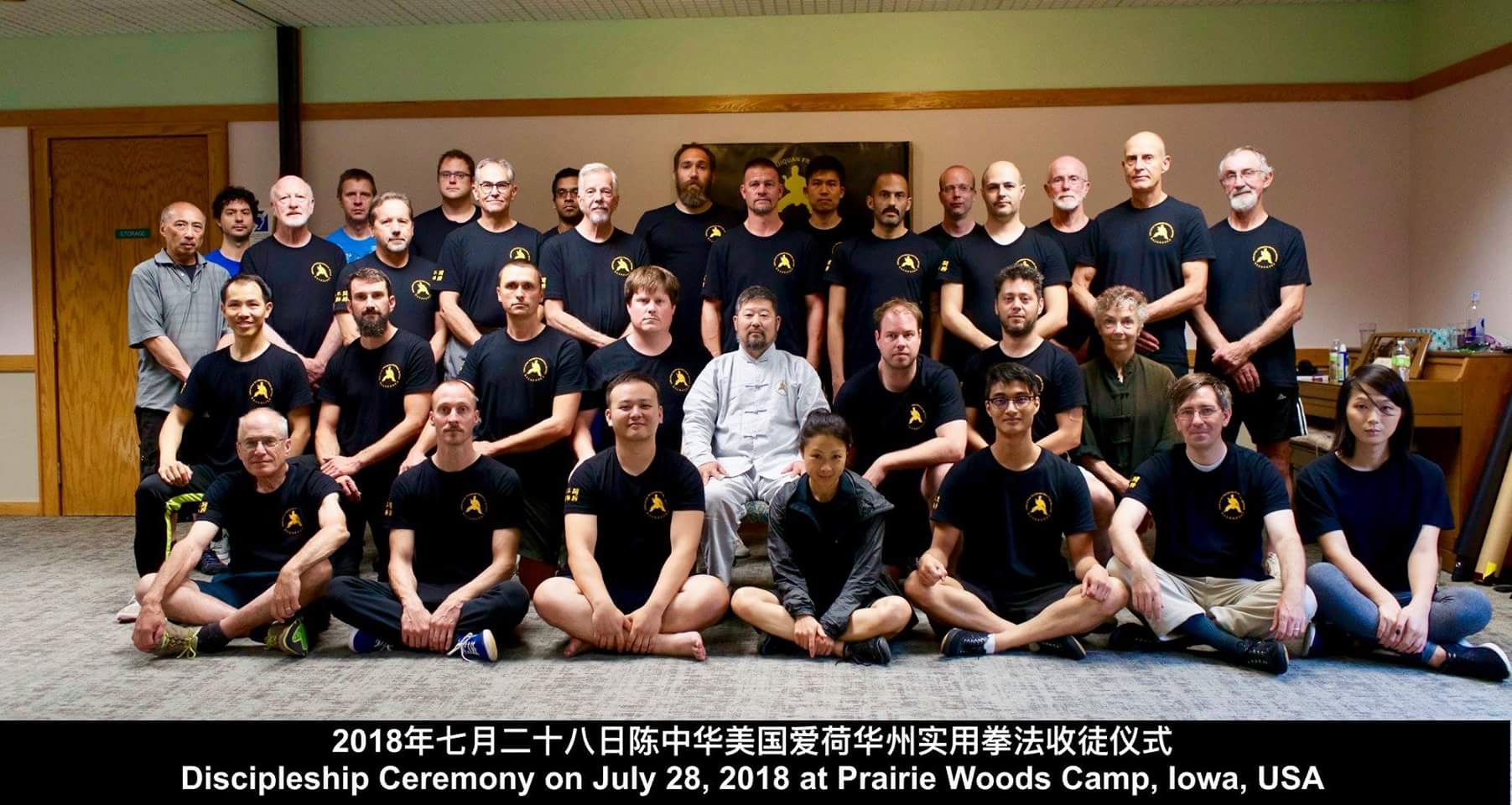 We are elated to have Master Chen Zhonghua back for the annual  North American Practical Method Training Camp. It has been 2 years since he has taught in person!  Though, we all have greatly  benefited from the Zoom lessons.  At this point he is planning on physically being at the camp!  However, the world is unpredictable and we would adapt accordingly (though let's think positively).
This will be an intensive workshop welcoming students of all levels.  This workshop historically has been attended  by a high number of Master Chen's disciples.  This benefits the disciples in many ways and provides newer students to additional opportunities for learning.  It's definitely an atmosphere for becoming immersed in Practical Method!
Once again, the taijiquan training, lodging and dining will be at one location with one cost at the same location where we have  been since 2017.  This will be an intensive workshop focused on
Theory
,
Foundations
,
Yilu
, Push Hands and Broadsword.  Disciples will take part in the instructions.
There are 32 accommodations on-site and 2 single occupancy cottages.  Those slots will fill up.  We will list hotels near the retreat center and allow those individuals to participate just the same as the other participants.  There will also be a limited number of tents allowed to camp on the premise.
This year's sign up and on-going camp information will occur on this post.  Please don't assume you have a bed unless it is confirmed by us.
Price:
4 nights 3 days is $630
5 nights 4 days $780
6 nights 5 days $880
9am check in and check out is following your last day breakfast.
July 14th through July 20th 2022
Prairiewoods Retreat And Conference Hiawatha, Iowa